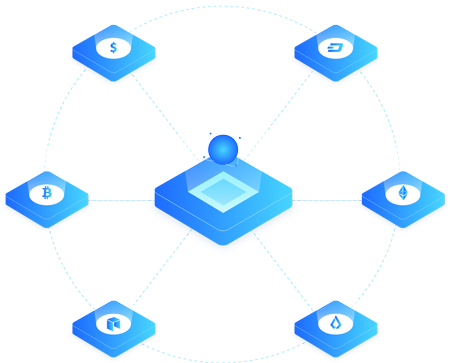 The world's
Currency Statistics
A professional service for powerful, flexible, and accurate cryptocurrency / fiat market data and endpoints.
Build tools
Built for awesomeness
All relevant data & statistics of cryptocurrencies in just under one roof.
Created with the latest technologies
We use the latest technologies and tools in order to create a better data synchronizing that not only works great, but it is easy easy to work with too.
Built by developers for developers
Created by the most trusted cryptocurrency market data provider in the industry. Use our api service for your apps or website.
Made with possible light speed
Purpose is lighter, faster and more open than most of the data provider out there which means you get more for less.
Complete features at your hand
Purpose is a great premium data package including all the relevant data of cryptocurrencies and needed features so you can jumpstart the hard work and get right to the website creation fast and easy.
Really useful features
Manufacture your very own models with our information, to promote your advantage or only for the sake of entertainment. With our adaptable and amazing API, we give you a lot of information that will enable you to reach experiences and make determinations.
Realtime Market Stats
We are collecting cryptocurrency market data in every minute and by analyzing these data we produce a reliable stats.
Technical support
Use our dedicated support email to send your issues or suggestions. We are here to help anytime: [email protected]